Anarchist eliquids 75% VG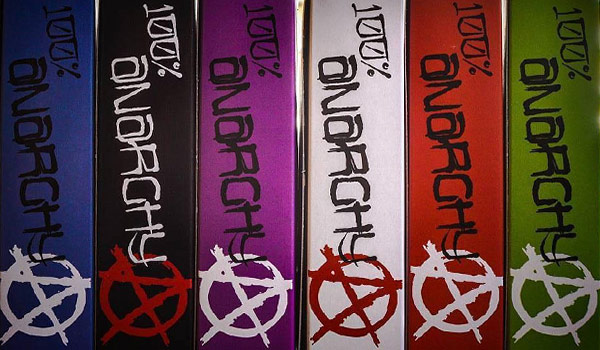 Anarchist e-liquids are 70 to 75% VG. Available in 100ml zero nicotine short fills and packs of 6 x 10ml 2mg nicotine strength. Made in the USA.
Anarchist e-liquid flavours:
Anarchist Purple - An Amazing Grape bubble gum.
Anarchist Black - Sweet sugar cupcake chaos with vanilla cream frosting.
Anarchist Blue - A refreshing blue razz slurpee.
Anarchist White - A delicious marshmallow Graham Cracker.
Anarchist Green - An Amazing apple cookie butter.
Anarchist Red - Reminiscent of Strawberry hard candy.