Steepd eliquid 80% VG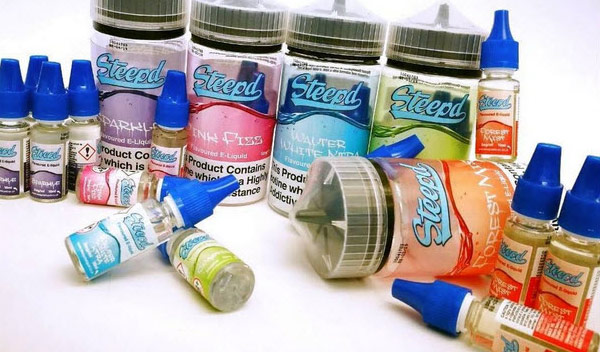 Steepd e-liquid is 80% VG and 20% flavourings and PG.
Available in TPD compliant packs of 4 x 10ml = 40ml and 3mg nicotine strength.
FLAVOURS:
Quickshake - A sweet custard cream biscuit with sweet creamy strawberry milkshake.
Forest Mist - A blend of red berries and black grapes combined with sweet eucalyptus, aniseed and menthol.
Sparkle - A summers day thirst quencher of natural raspberries and freshly squeezed fizzy lemonade.
Walter White Extra - A mouthwatering vape of blue raspberry, bubblegum and aniseed with a kick of a cold fresh breeze.
Pink Fizz - An old school classic of black-orange, green and purple chewy sweets.
Coaster - A sweet sensation of lemon and lime all combined into a frozen ice cream.
Orangeade - A refreshing sweet and full-flavoured orange juice.